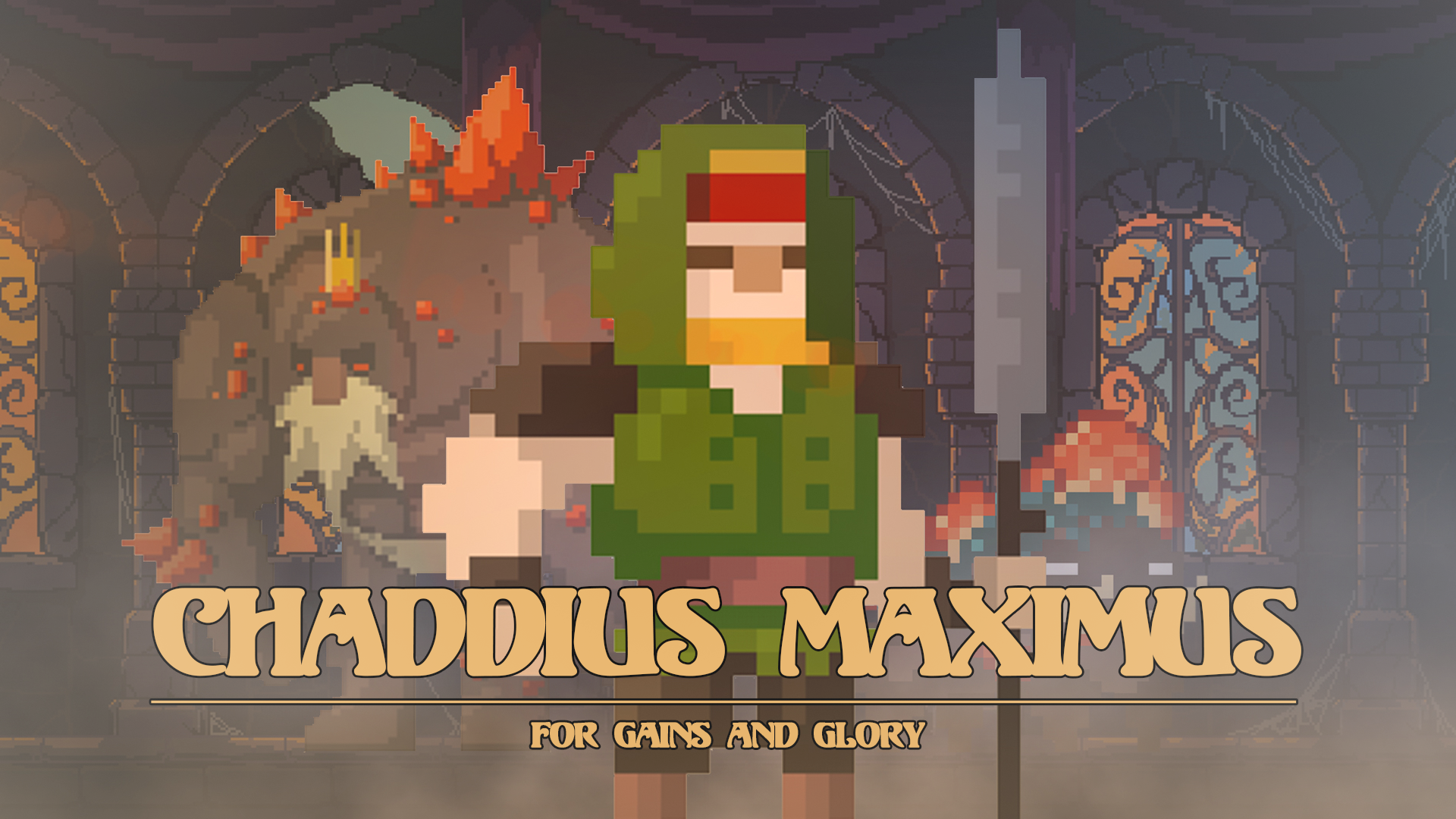 Chaddius Maximus
Good news everyone!
We've reached over 700 downloads and are very thankful for everyone trying out our game and giving us feedback.

We have looked at this feedback and made several changes, additions and bug fixes to make the game that much better.

Settings Menu
After removing the Settings menu last update we have re-added it to the game. You will now be able to change the resolution to several different sizes. Besides more normal resolutions you will also be able to play in 4K+, for the real chads which have 8K screens.

Control Layout
For clarity about the controls of the game we added a control layout to the beginning of the game. This way you won't have to look up the controls on the itch.io page or press every button on your keyboard or controller to figure out the controls. We also added WASD support reacting to the feedback we received.

Fixes:
- Inconsistencies in levels have been changed.
- Fix Health bar disappearing
- Fix Animations not playing correctly
- Made destructible tiles more clear with new textures.